Meet the Student Leadership Team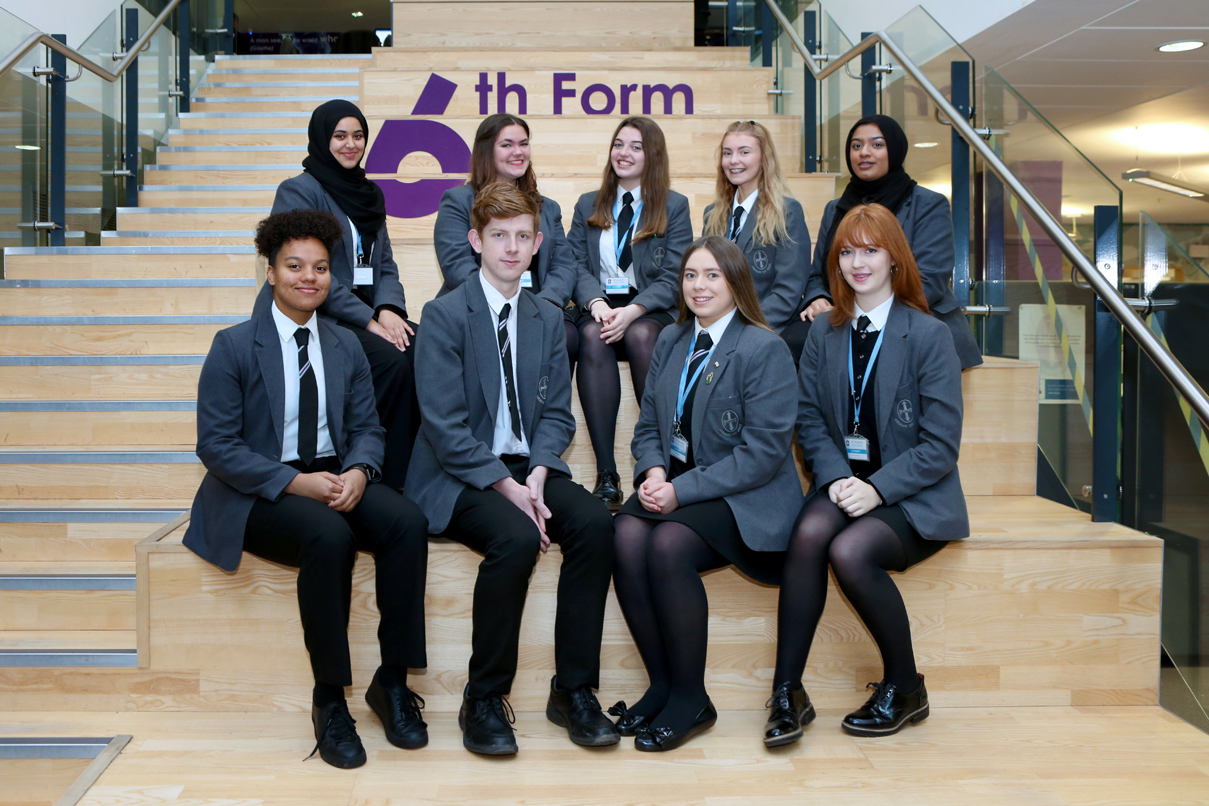 Top row L-R:  Thahabah Dahouchi, Emma Weeks, Holly Fogarty, Olivia Clarke, Tahima Hussain.
Bottom row L-R:  Taja Wright, Sam Bannon, Anna Mason and Grace Davidson.
A welcome message from our College President, Anna Mason
Here at St Hilda's Sixth Form College we have an excellent student leadership team. Each member of the team specialises in a particular aspect of the college ensuring it runs as effectively as possible. Anna Mason and Sam Bannon, our College Presidents, run the Student Council and the College Ambassador programme. Our Vice President Grace Davidson runs the school's enrichment programme whilst our second Vice President Taja Wright and Olivia Clarke run the schools Peer Mentoring programme to provide the best possible council for younger children in the school facing various problems. Tahima Hussain runs the diversity programme in our school, which entails her running events to celebrate different religions and cultures. Holly Fogarty is in charge of all school fundraising activities and ensures we raise as much money as possible to help charities and our school community. Emma Weeks is our amazing Prom organiser and works hard to negotiate with venues to make our last days in school as memorable as possible. Finally, Thahabah Dahouchi runs the social media aspect of the school and helps keep the students up to date with upcoming events.
Our team works well together and meets on a weekly basis with the form leaders to make positive change for the college and wider school community. We make new initiatives to embrace everyone's individuality and create an accepting family like atmosphere throughout our college. We are really enjoying our college experience and would encourage anyone to make the same decision of joining our St Hilda's family, you won't regret it!
A message from our diversity leaders Tahima and Thahabah.
Tahima "Being Head of Diversity allows me to help those who feel they are not being represented.  By having this role it has given me a chance to speak on issues such as culture, religion and representation".
Thahabah "Being the Head of Diversity has allowed me to be a role model to the other students.  I am able to support and represent those who feel like their voices are not being heard.  Being part of the leadership team has given me the opportunity to discuss issues that many students face".