Constantina Neophytou
I attended St Hilda's from 2013-2020.
What I liked most about the school was the friendly environment as well as all the help and support given to students when needed.  They also offer lots of opportunities for everyone that helps when applying to jobs and the UCAS application.
I chose to stay on at St Hildas College as I was already familiar with the atmosphere and teaching styles, allowing me to continue in a comfortable environment.
I studied Maths, Chemistry, Religious Studies and BTEC sport and I am now currently in my first year at London School of Economics studying Accounting and Finance.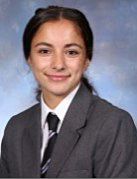 Emma Weeks
St Hilda's always supported me in everything I did, and continues to support me today. I loved the endless passion and support of the teachers – school was always a safe space and I always had someone to talk to – and I loved the strong bonds between the various year groups. 
I chose to stay here for Sixth Form because of the tight knit music and drama communities, and the support of the teachers in helping me with extra opportunities such as working in the library and work experience. 
I studied Music, Drama and English Language, and I am now studying Musical Theatre at ArtsEd in London.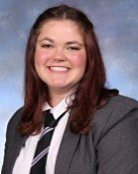 Sam Bannon
I attended St Hilda's College 2018-2020, the first impression I had upon the college has stuck with me until now. I was welcomed into St Hilda's like I'd always been there which has given be the platform to thrive and flourish during my studies. The teaching is phenomenal, not only do we get to explore topics within the scope of our study but we are exposed to content that promotes a lifelong interest in our subjects. This attitude and approach has facilitated my success and enabled me achieve academically and further my pursuit into higher education, where I will be studying English.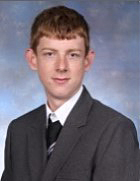 Anna Hendry
I was a pupil at St Hilda's High School from 2013-2020. After receiving my GCSE results I decided to remain at Sixth Form to complete my A Levels due to the great support I received from teaching staff at the school. 
In my experience my teachers went above and beyond what I expected to ensure that I would be successful, arranging work experience specific to my chosen degree subject as well as a foreign French exchange to Paris which I believed helped me greatly when applying to university.   
I was also given the opportunity to complete an EPQ which eased the transition from Sixth Form to University as I learnt new skills such as referencing and independent research.  
I studied A Level French, Spanish and History as well as EPQ. I am currently studying French and Spanish at Durham University.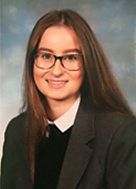 Grace Currie
I attended St Hilda's from 2013-2020. During this time I was given many amazing opportunities to help with competitive university applications, from having help organising work experience in one of Liverpool's best hospitals to representing the UK in the international Model European Parliament in Malta. 
I chose to stay on at the College to study A-level History, Biology and RE because I knew I would be pushed to the best of my ability and supported by my teachers who cared not just about academics but my personal well being. 
I am currently studying Medicine and Surgery at Newcastle University.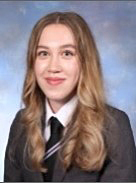 Katie Klaveness
I attended St Hilda's from 2011-2018.  I particularly liked the range of subjects available at St Hilda's and the support for selecting my GCSE/A Levels. This was one of reasons for staying on at Sixth Form, a lot of the other schools in Liverpool didn't offer subjects such as sociology and business studies. Another reason for staying on was because I knew the teachers I would be having for my A Level subjects would offer me the help and support I needed to achieve the grades I wanted for university, as well as support for my UCAS application.
St Hilda's encourages pupils to undertake work experience placements, Mr Bellmon helped me obtain work experience as a quantity surveyor with Morgan Sindall who I am now currently being sponsored by for the remainder of my degree!
I am now at John Moore's University studying Quantity Surveying and I have completed a summer placement with Morgan Sindall as a trainee quantity surveyor.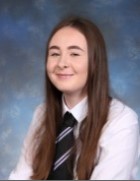 Victoria Langford
I went to St Hilda\'s from 2011-2018, and found my experience there vital to my development as a student and as a person. I stayed on at sixth form because the school made me confident that I would get all the help I needed when it came to getting good grades and getting into my preferred university, as well as supplementing this with a range of volunteering opportunities such as working in the library. I studied English Literature, History and Media Studies and am now in my second year at the University of Manchester studying English Literature with Creative Writing.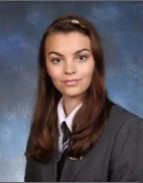 Yasmin Marrow
I attended St. Hilda\'s 2011-2018.  There are so many things I liked about the school, one of which is the family community, everyone looks out for each other, the support is amazing and the staff go out of their way to help the students. I like how the school continues to give out amazing opportunities to students and allows us to have a voice within the community. 
I chose to stay on at Sixth Form studying Art, English Literature and Psychology.  After my GCSEs I wasn\'t quite ready to part with St. Hilda\'s, I knew the school still held promise for me and that by staying I would get the support I needed to go off into the world.
I am currently studying in the University of Huddersfield, studying Photography.
Kelsie Wilson
I attended St. Hilda's from 2011-2018, so from year 7 up until year 13.  What I liked about the school was that the atmosphere was always friendly. I never had a problem with any teachers if I needed any advice. There was always someone to talk to right through school. Also a lot of opportunities towards the end to get involved in that would help on my CV or UCAS form. I always felt like I was pushed to do my best. 
I chose to stay at St Hilda's sixth form because of the subjects available. They had all 3 that I wanted to study and from hearing about the success rate and the years above enjoying it, I thought I would stay on. Also, I was familiar with teaching styles and faces so it allowed me to continue in a comfortable environment.  I studied English Literature, Geography and Media Studies. 
Right now I have just gone into my 2nd year of university, studying media production at John Moore's. From this I then want to go on and do a year PGCE in primary education.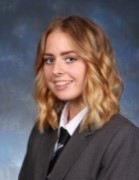 Katie Mavris
I attended St Hilda's for 7 years, between 2011-2018.  There were many things I liked about school, consisting of the help and support given to students like myself by teachers when you either struggled with subject work, found it hard to complete a certain piece of work during a stressful time in your school period (A Levels), and the hard working yet enjoyable environment teachers created within the school. 
I chose to stay on in St Hilda's College because of the massive range of A Level and BTEC options the school offers, and the skilled and educated teachers who we were lucky enough to be taught by. I also chose to stay as I am aware of the massive support network we have within the school, who are there no matter the circumstance and situation. I studied BTEC Business, and A-Level Psychology and Sociology.
I am now studying Business and Public Relations at LJMU.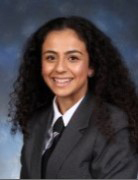 Elisha Mann
I attended St Hilda\'s for 7 years from 2011 – 2018.  I liked how supportive the teachers were and how they made extra effort to help with homework. I also liked helping at school events such as sports day, children in need, etc.  The school raises a lot of money for various charities through fundraising events.
I chose to stay on at 6th form because I knew I had the support and guidance from the teachers and I liked having the option to do BTEC\'s as some 6th forms only offered A Levels.  I studied BTEC Business and IT, and A Level Media.
I am currently studying international business management at John Moore's university in my 2nd year; I felt that all 3 A Levels that I studied in 6th Form really helped towards choosing my options for university, giving me an idea of having a career in business.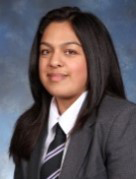 Megan Rowlands
I spent 7 years as a pupil at St. Hilda's, leaving in 2015 after studying Music, Mathematics, French and Geography for A-level and undertaking an Extended Project Qualification.  I am now studying for an undergraduate degree in Music at the University of Liverpool.  For me, St. Hilda's has always had a very friendly atmosphere so I jumped at the chance to return to school once a week to teach peripatetic music lessons, I continue to do this and really enjoy it. I know that I never would have had the confidence to do this had it not been for the encouragement and support that I received throughout my time at St. Hilda's. St Hilda's is a family where everyone achieves.
French A
Geography A
Maths A*
Music B
Extended Project A*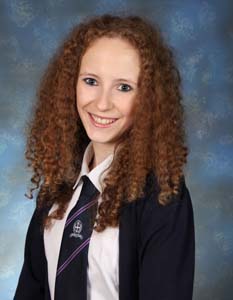 Jessica Noon
I studied at St Hilda\'s from Year 7-11 and naturally continued into Sixth Form. I really enjoyed my experience at school and couldn\'t have asked for a better educational experience. I chose to study Chemistry, Biology and Maths for my A levels and an AS Level in German. All of my teachers invested heavily in my education, tracking my progression throughout the year carefully to keep me on track! As a result of this, I managed to achieve 3 A\'s at A level which I needed for my university place!
I also completed the Extended Project which has proved to be extremely valuable in my everyday work in University. I am now in Year 2 of a Chemical Engineering degree in The University of Sheffield and enjoying this new challenge that St Hilda's prepared me so well for! St Hilda's supported my aspirations every step of the way!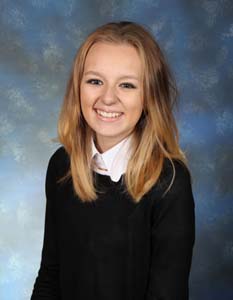 Stevie O'Connor
Starting at St Hilda's in year 7 without any of my friends from primary school was a daunting prospect, but the staff at the school were very committed to helping me settle in and I loved my time there. It was a very natural decision to stay on at St Hilda's Sixth Form where I studied Geography, Spanish and Maths for my A Levels at St Hilda's. The teachers were incredibly supportive of my education and were always more than willing to dedicate extra time.
I was encouraged to always achieve the best I could and I am now studying a BSc Geography degree at the University of Leeds.