Apprenticeships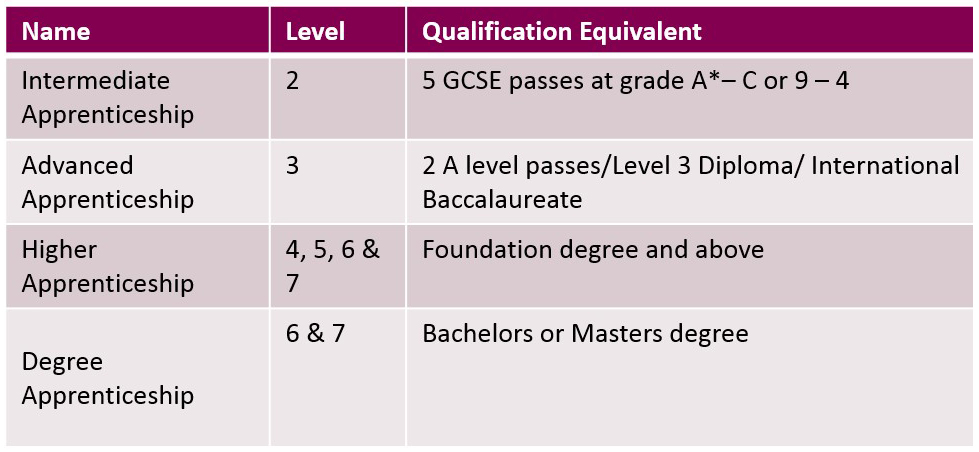 Useful links
Instutute for Apprenticeships and Technical Education
growthplatform.org – Apprenticeship Support and Knowledge for Schools and Colleges Programme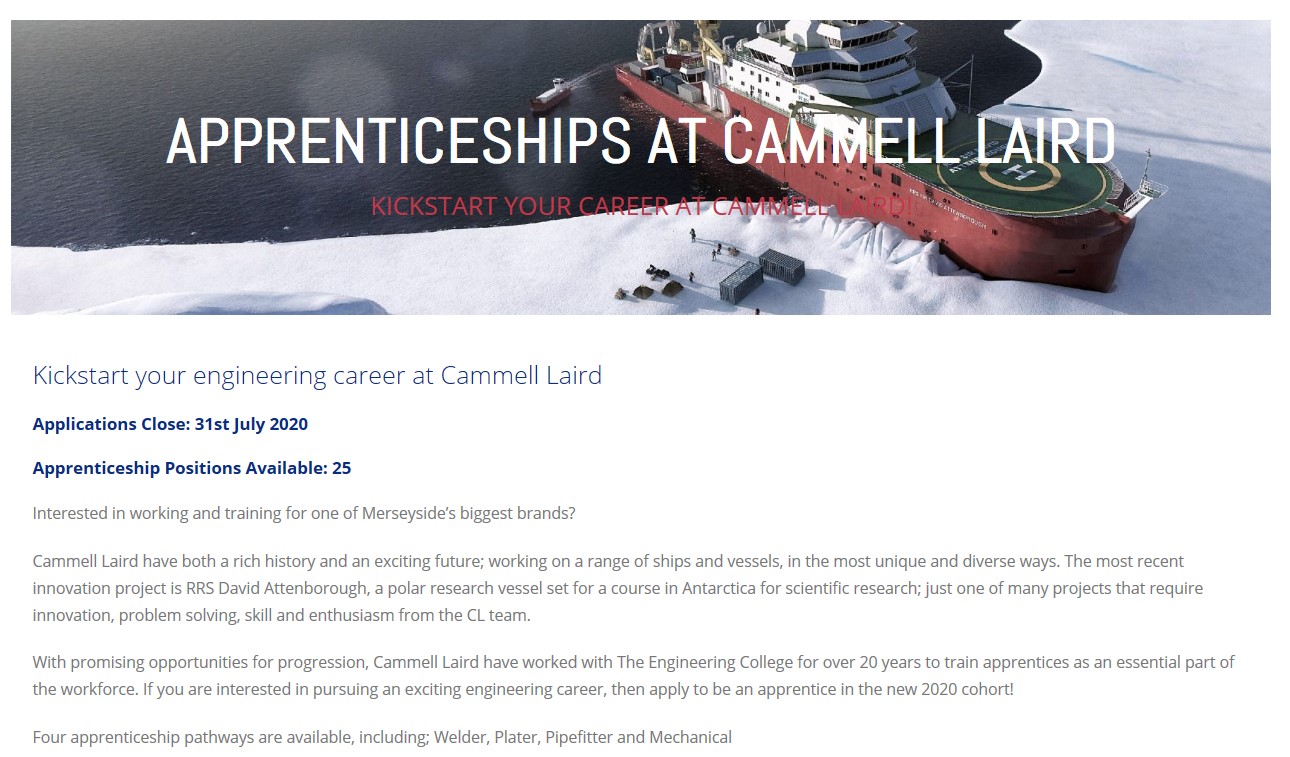 For more information visit THE ENGINEERING COLLEGE website – please click here.
St Helens Chamber Apprenticeships
Fast track to Apprenticeship course to help students get an Apprenticeship
Be More Apprenticeships, Liverpool City Region
The Be More team are working remotely and can still be contacted to arrange telephone discussions and provide advice on all matters relating to apprenticeships. Find out more here.
The ASK Programme
ASK have adapted their programme to provide high-quality apprenticeship information in a safe, engaging way that's appropriate to the times we're all living through.
To find out more please click here and here.
Wirral Met Apprenticeship Vacancies
Vacancies are limited, some are with the NHS and the college is working with other employers to add more vacancies.
All information can be found here
Students can also chat to advisors, Mon-Fri, by clicking the web chat link on the bottom right of the website.
All About STEM, The Inside Scoop Online (Apprenticeships)
Come and meet virtually with the All About STEM team!
Find out about how you can engage with the ASK project and STEM Ambassador Programme to support your own and your students' understanding of apprenticeships
Meet some of our STEM Ambassadors who have followed an apprenticeship route into their current career
Meet other local partners working in the field of apprenticeships and recruitment
To view, please click here.
Useful Guides
National Careers Service – Apprenticeship Factsheet E-Pack
www.successatschool.org – how to find the right career for me
Apprenticeships – Parents' Pack