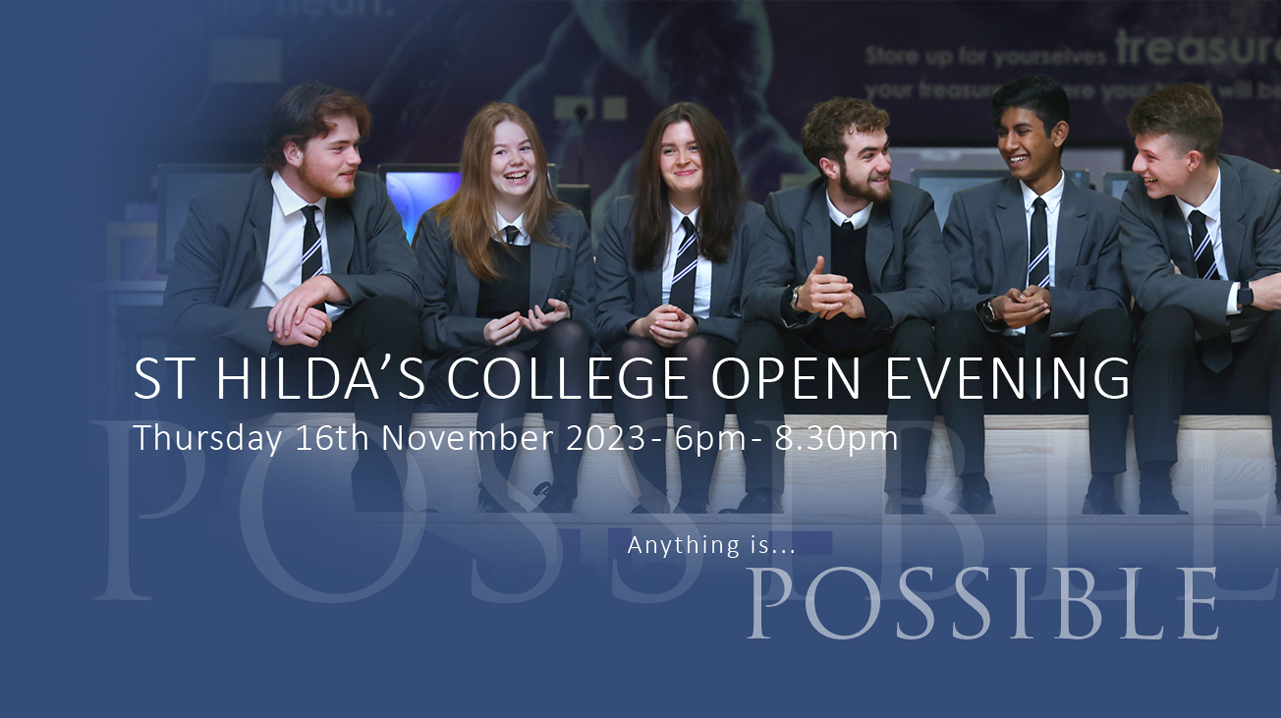 PLEASE NOTE THAT THIS EVENT HAS ALREADY TAKEN PLACE.
IF YOU WOULD LIKE TO COLLECT A COPY OF THE INFORMATION PACK THAT WAS DISTRIBUTED AT THE EVENT, PLEASE CONTACT THE SCHOOL BY PHONE ON 0151 733 2709 OR EMAIL [email protected]
To view the College Prospectus and Subject Information booklet, please see below.
---
Please note that the application form for 2024 entry was made available from 16th November 2023.  Application deadline will be 31st January 2024.
TO APPLY FOR A PLACE AT ST HILDA'S COLLEGE, PLEASE VISIT OUR 'HOW TO APPLY' WEBPAGE UNDER THE 'APPLYING' MENU TAB, OR SIMPLY

CLICK HERE.
---
We are delighted to be able to welcome you to St Hilda's College. Our Open Evening will be held on Thursday 16th November 2023.
Timings and format of the evening.
6:00-6:30 – Welcome presentation by Headteacher and Head of College
6:35-6:55 – Subject presentation 1
7:00-7:20 – Subject presentation 2
7:25 – 7:45 – Subject presentation 3
7:50 – 8:10 – Subject presentation 4
8.10 – 8:30 – A second Welcome presentation for anyone who was unable to attend the 6.00pm sitting. For those who are not attending the second presentation, you may want to use this time to visit the departments for further information.
Please arrive 30 minutes prior to the Headteacher talk to enable a prompt start to the evening.
---
COLLEGE PROSPECTUS 2023-2024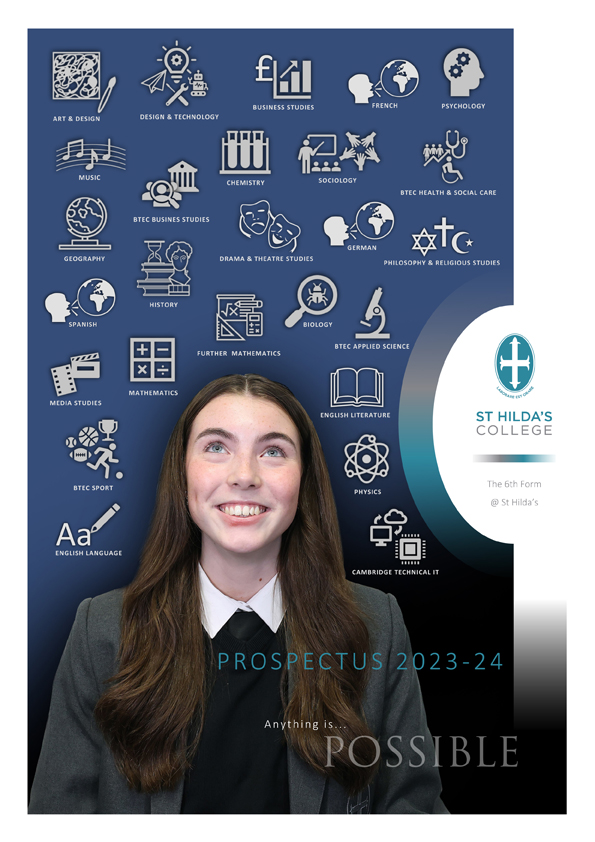 To view the 2023-2024 College Prospectus, please click here.
---
COLLEGE SUBJECT INFORMATION 2023-2024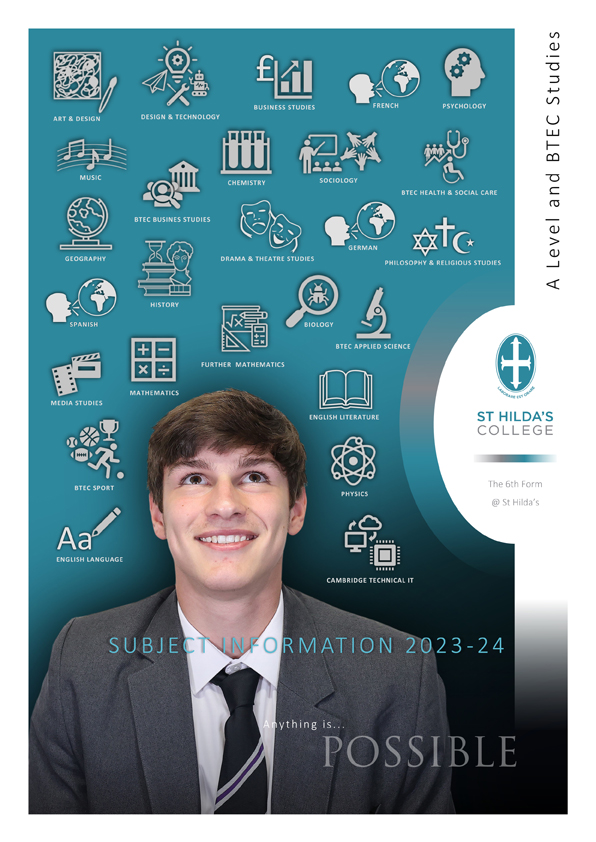 To view the 2023-2024 College Subject Information booklet, please click here.
---
ENTRY REQUIREMENTS
To view our Entry Requirements – please click here.
---
IMPORTANT – THE FOLLOWING VIDEOS MAY NOT PLAY IN INTERNET EXPLORER OR SAFARI, SO PLEASE USE EITHER GOOGLE CHROME OR MICROSOFT EDGE INSTEAD. THANK YOU.
---
VIDEO PRESENTATIONS
INTRODUCTIONS
Headteacher's welcome
Head of College
Vice President
SUBJECTS
Applied Science
Art
Biology
Business Studies
Chemistry
Drama
Design Technology
English Language
English Literature
French
Further Maths
Geography
German
Health and Social Care
History
Information Technology
Maths
Media
Music
Physics
Philosophy, ethics and religion
Psychology
Sociology
Spanish
Sport
FURTHER INFORMATION
Questions and Answers
I trust the above information will provide an interesting introduction to the College and hopefully answer some of the questions you may have.
Ms A Howard – Head of College